Building Regulation Drawings Nottingham
At House Alterations Architecture in Nottingham we offer a professional building regulation drawings service for house extensions and alterations in Nottingham and across the UK. With over 25 years' experience in the house alterations industry we are extremely confident that we can assist you with the design of your house extension along with any building regulation drawings you may require.
Once your design has been completed and we have secured any planning permission or obtained a Certificate of Lawfulness the proposed designs we created need to be worked-up technically so that they can be physically built in real life. This stage is vital for the successful build of your project, it's a legal requirement in the UK that all works must gain approval under Building Regulations documents to ensure they comply with the Building Act 1984. A lot of architectural practices often fail at this stage as this part of the project is complex, technical and hard to navigate successfully.
With our years of experience the team at House Alterations will correctly complete your building regulation drawings to ensure your works comply. If you have previously had planning drawings commissioned elsewhere our team can even take on these.
Whatever stage you are at with your new extension or house alterations we are here to help.
We are more than happy to discuss your building regulation drawings and project, so please give us a call.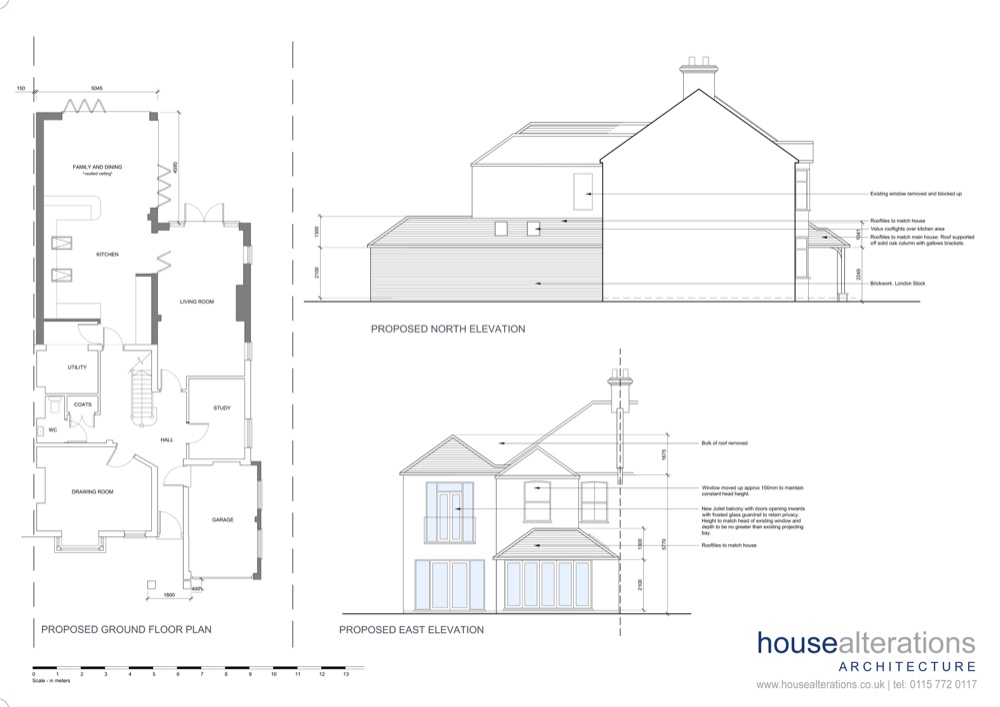 ---
Areas We Cover
Based in Calverton we cover the whole of Nottingham and can also offer our loft conversion design services to customers across the UK.